In Your Search For The Most Comfortable Nursing Bras
We've all been there: You're adjusting to the new normal after having a baby, and it's hard to remember what it was like before your body was stretched open and full of milk. And while you might not realize it, one of the most important things you can do to support your nursing journey is to wear a nursing bra.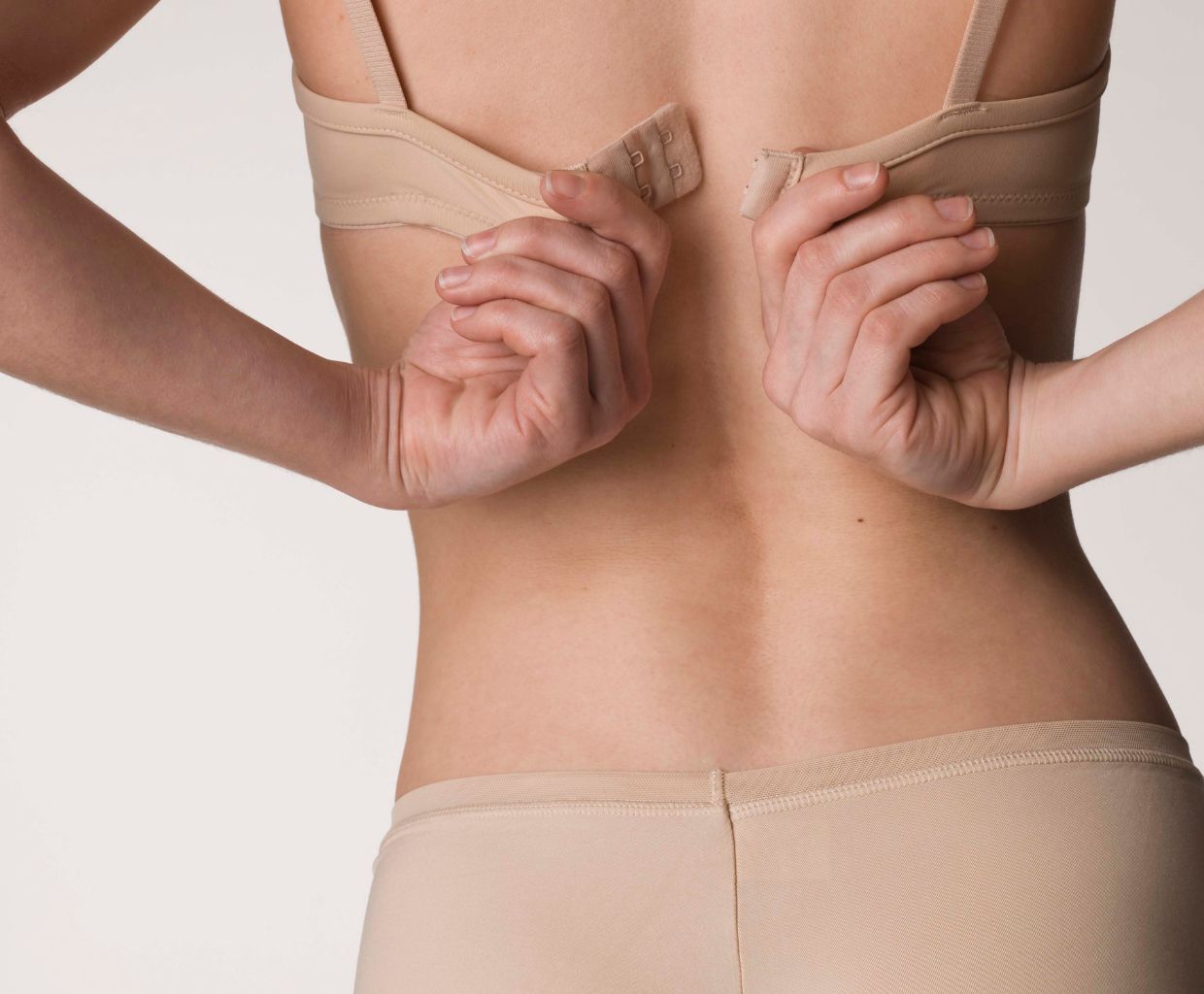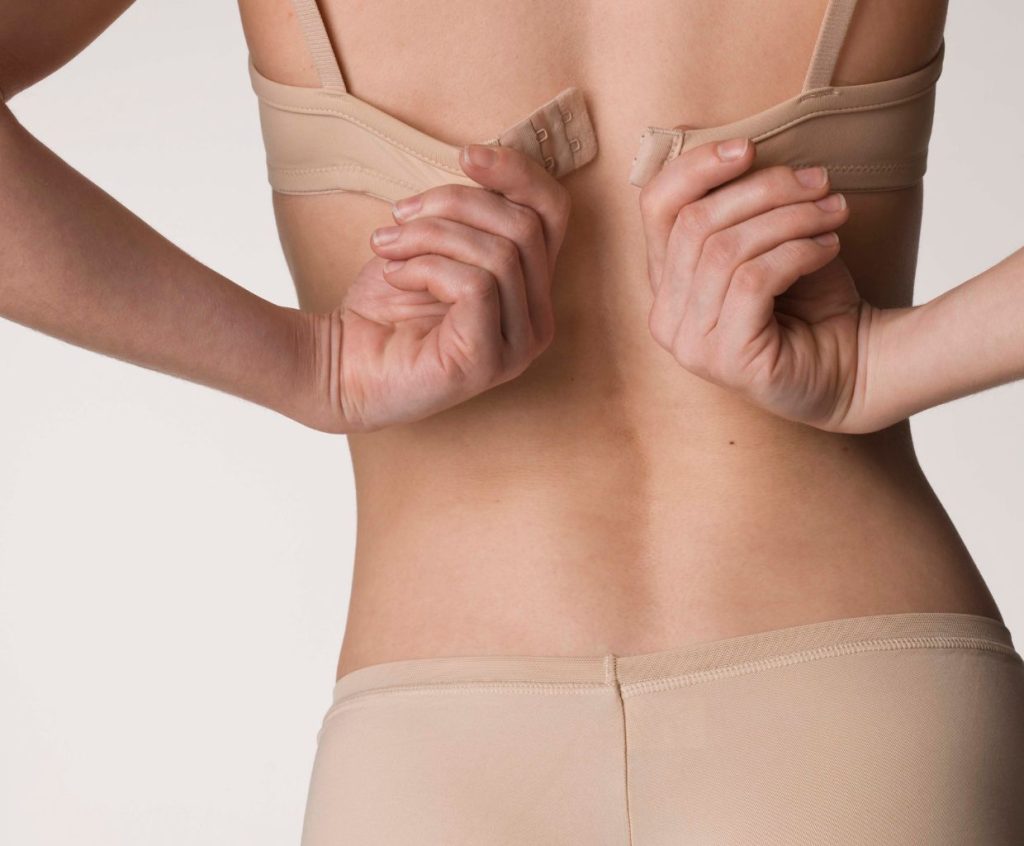 What is a Nursing Bra?
A nursing bra is an undergarment that has extra room in the cups so that when you breastfeed, you don't have to pull up a shirt or pull down a shirt. It also provides support for your breasts, which helps prevent soreness and allows them to return to their pre-pregnancy size more quickly. By wearing a nursing bra, you'll be able to feed without worrying about exposing yourself top- or bottom-less or having to adjust your clothes every time.
But just like with any other purchase, there are different types of nursing bras out there that offer different levels of support and comfort—and some are better than others! So let's take a look at some of the best options available today:
The wire-free bra: This is the most basic and least expensive type of nursing bra. It has no underwire, which makes it ideal if you're looking for something that's easy to put on and take off. However, this type of nursing bra doesn't offer much support or lift—so if you plan on wearing it all day every day during pregnancy, you might want to consider investing in some other types as well!
The sports bra: This type of nursing bra is great if you're looking for something that offers a lot of support and comfort—it's perfect for exercising or wearing throughout the day. However, this type of nursing bra doesn't offer much coverage, so it's not ideal if you're planning on wearing your new nursing bras under tight tops or dresses (unless you plan to wear another layer underneath).
The nursing tank: This type of nursing bra is perfect for wearing under tight tops and dresses because it offers a lot of coverage without sacrificing support or comfort. However, it's not ideal if you're looking for something that can be worn during exercise—this type doesn't offer much support or comfort!
The racerback nursing bra: This type of nursing bra offers support and comfort, making it great for wearing during exercise or throughout the day. However, it's not ideal if you're looking for something that can be worn under tight tops or dresses because it doesn't offer much coverage—this is best for wearing with looser fitting items such as tanks or t-shirts.
Wearing nursing bras – advantages
Some people claim that wearing a nursing bra will help support your breasts so that they won't stretch and sag. Although this may sound reasonable, there is no evidence to show that a nursing bra will prevent droopy breasts. So, if you buy a nursing bra, do so with the knowledge that it will not necessarily help you retain your pre-pregnancy shape. More importantly is the fact that a nursing bra will allow you to breastfeed your baby in a discrete and manageable manner.
Do you really need a nursing bra? You don't, but I suggest that you get one anyway and here's the reason why.
Your breast will increase in size as you progress in pregnancy and especially when your milk comes in. You're going to need to buy a new bra anyway, so you might as well buy one that you can use during breastfeeding.
There are a variety of nursing bras and the ones you see will depend on where you shop. Large department stores will have some nursing bras but they tend to look somewhat utilitarian and old fashion. Large department stores cannot keep up with the current trends and will most likely carry a basic collection.
Shopping online is nice because you can see a variety of styles. Good web sites will list the features of each bra so that you can be informed before you buy. Browsing online is far easier than tracking down a sales clerk who may not know much about nursing bras anyway. If you choose to buy a nursing bra online, be sure to follow the guidelines as to how to measure your size. As well, read the return policy to see how you may return the bra if it doesn't fit.
If you have a maternity specialty shop near you, this is your best shopping option. The staff there is knowledgeable and can tell you the pros and cons of each bra. You can try the bra before buying and it's fast: you don't have to wait for shipping.
We suggest buying 2 nursing bras (3 would be better) so that you always have a clean one ready to use. If your bra gets wet with leaked milk, it is advisable to change & wash it instead of waiting for it to air dry. Breast milk is nutritious and will cause bacteria to grow – this in turn may cause a breast infection (mastitis).
There are two basic types of nursing bras: ones with snaps and ones without.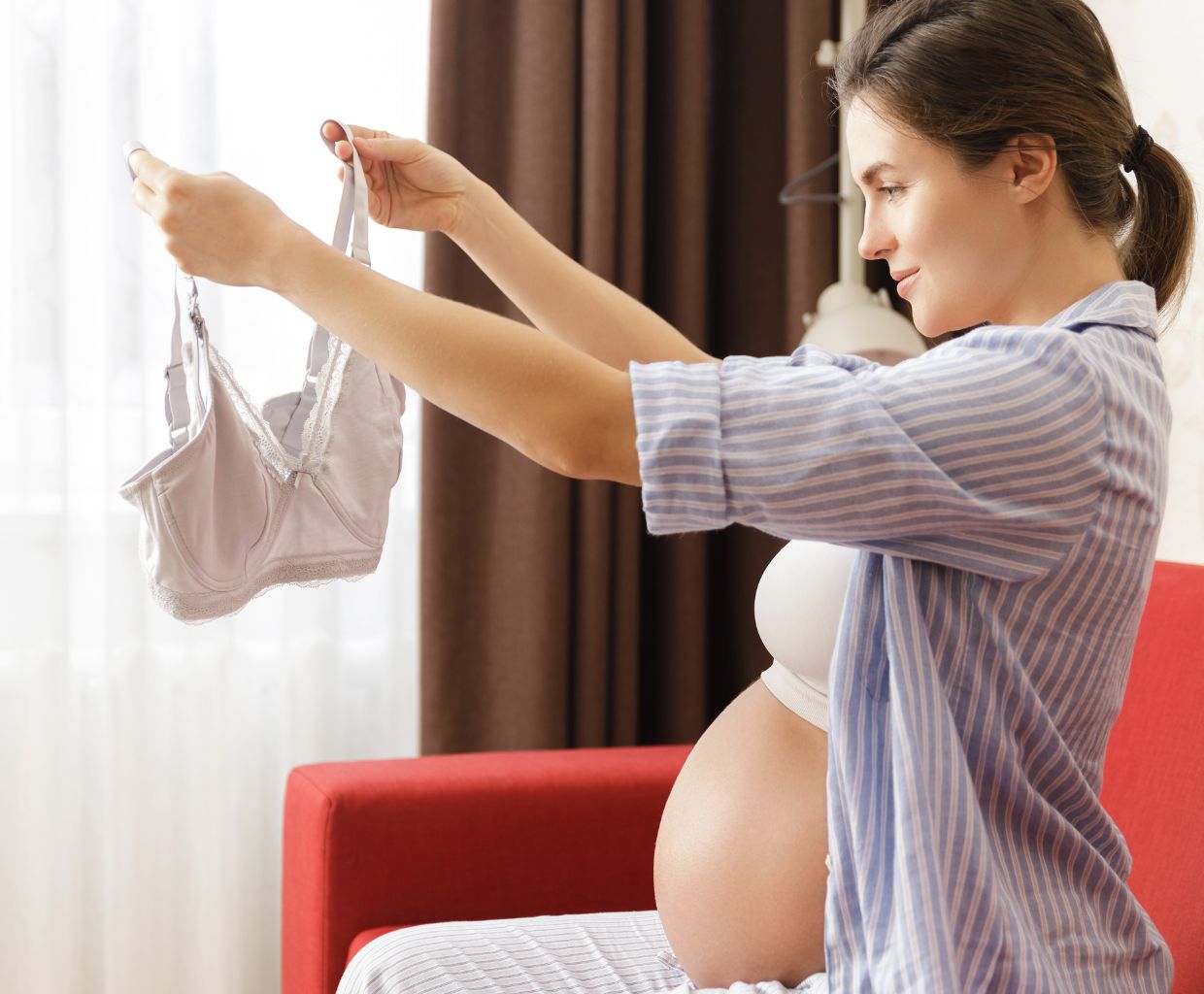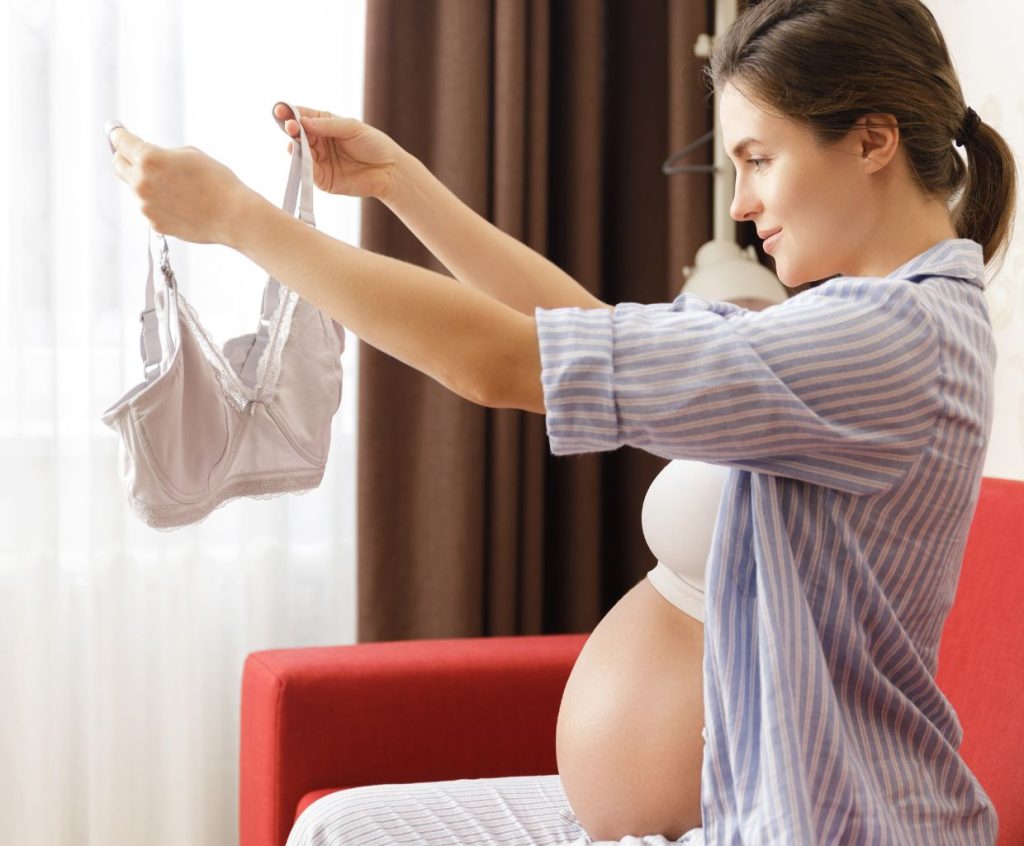 Bras with No Snaps
These bras are best for women with small to medium sized breasts. The bra is made of a soft flexible fabric such that you can push the bra to the side and expose the breast for breastfeeding.
This type of bra is most affordable (less than $20) and can be quite comfortable. Some women choose to sleep wearing this type of bra. However, this type of bra does not provide a huge amount of support. Thus, women with large breasts should try nursing bras that have snaps. See more nursing bras here.
Bras with Snaps and Flaps
Here, the bra is made like a support structure (or framework) and there are flaps where the cups would be. When the flaps are unsnapped, the breast is exposed for breastfeeding but the bra's framework is still there to support you. When the flaps are snapped closed, the bra looks like a regular bra.
The snaps can be located up near the shoulder or in the middle of the chest in between the two cups. Some nursing bras will have Velcro snaps. Some women find the Velcro much easier to manage than snaps, but velcro tends to wear out after a few cycles in the washing machine. If possible, try the different types of snaps and see which one is easy to open & close. See more nursing bras here.
Bras with snaps and flaps have better support but they are also more expensive (over $40). Some have an underwire to give even more support. If you chose a nursing bra with an underwire, be sure that the wire does not pinch your breast and disrupt milk flow. Pinching and restriction of the breast will cause blocked milk ducts which, in turn, may cause breast infections.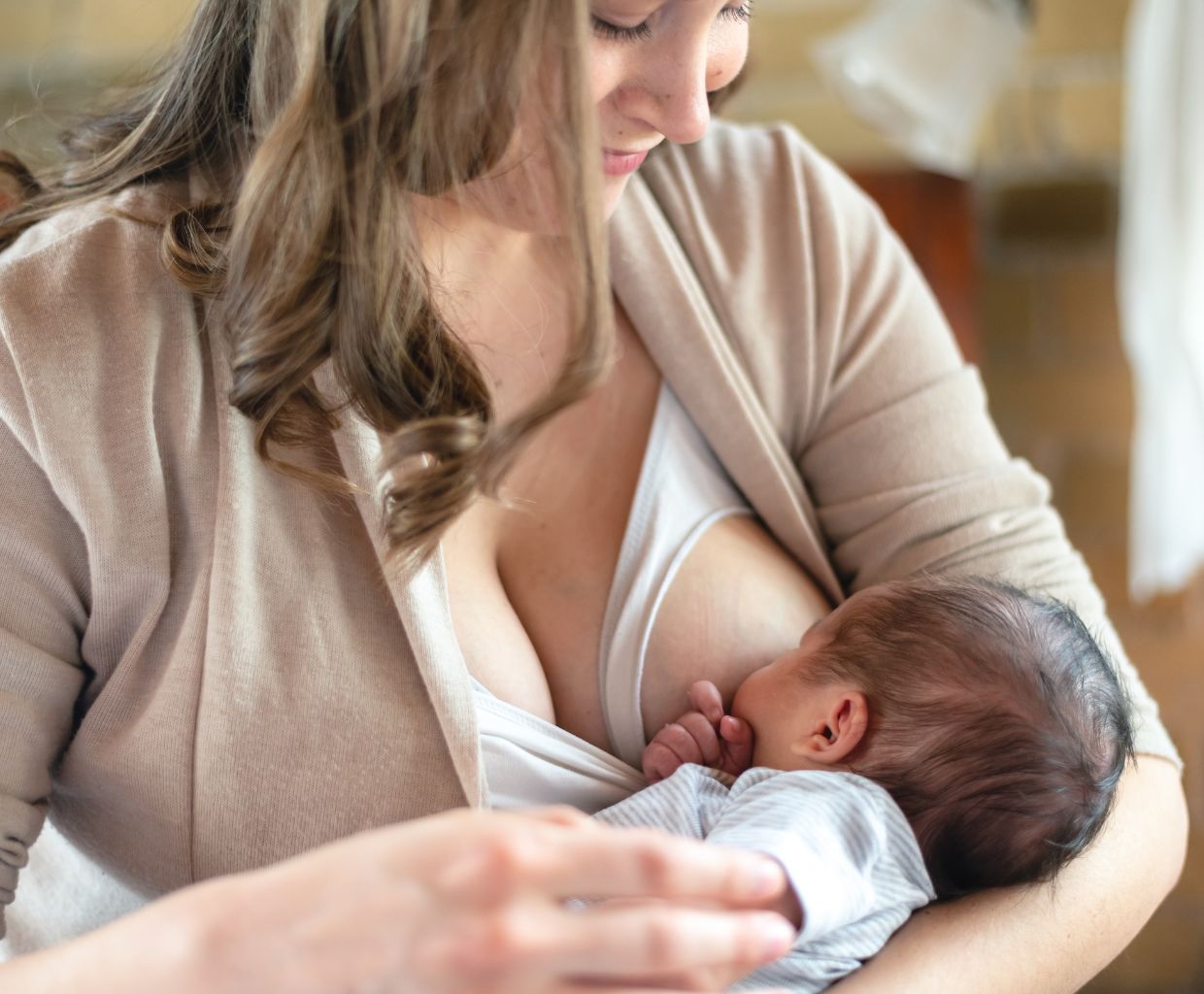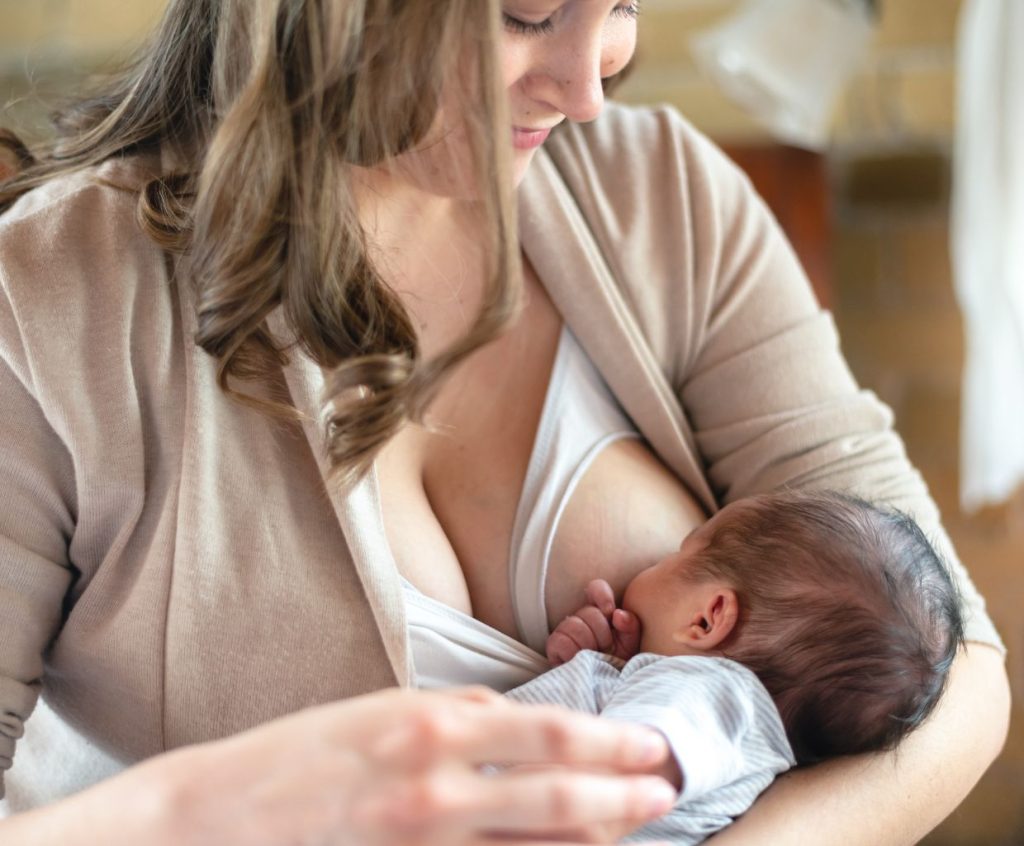 Other Features
For small and medium sized breast women, a basic nursing bra is fine. But for women with large breasts, there are other features to consider.
Wide and/or Padded Straps. Breasts filled with milk can get very heavy so some manufacturers have designed bras with wide shoulder straps or padded straps. These help distribute the weight so you won't get welts across your shoulders due to the weight of your breasts.
Hooks. Some nursing bras will have 3 or more sets of hooks on the back strap. If you choose a bra that fits using the middle set of hooks, then you can loosen or tighten the bra strap as your breast size changes.
Bra getting too tight? Don't worry, you can always buy bra extenders. These are strips of fabric with hooks and eyes sewn into them. So you don't need to buy a whole new bra, just buy the extenders for about $5 or less.
Colors and Patterns: Although colors and patterns do not affect the functionality of a nursing bra, many women choose colorful bras. Some come in floral or animal prints and some come with lace, satin or bows. If you are going to buy a nursing bra, why not buy one that's got a splash of spice?
Sale
Momcozy Nursing Bras for Breastfeeding Seamless Ultra Comfort Maternity Bra Smooth Wireless Pregnancy Sleeping Bralette...
Super Comfortable & Soft: Our nursing bra is made from buttery soft and breathable fabric for ultimate comfort for mom and baby, with great stretch to adapt to your changing conditions during...
Seamless Smooth Bra: No stitching and no underwire design, the cut is neat and fits the body, this bra feels like you're not wearing anything, the fabric is so smooth that it can feel invisible...
Padded Wireless Nursing Bralette: Nursing bralette with breathable and easily adjustable pads, soft and comfy. Wireless design makes the band very soft, it don't stress your rib.
Easy and Fast Breastfeeding: The one-handed breastfeeding clasp and adjustable shoulder straps mean you can breastfeed whenever your baby is hungry.
Uses: Our seamless bras can be used as nursing bras, maternity bras, sleep bras, light sports bras and everyday bras. Comes with extended breastfeeding clasps, which can be used as a wearable breast...
Can you sleep braless while breastfeeding?
When you're breastfeeding, it can feel like your life is one long night of nursing. And if you're not wearing a bra while you're doing it, the whole thing can get pretty uncomfortable. But is it safe to go braless while breastfeeding?
Here's what you need to know:
Yes, you can sleep braless while breastfeeding—but only for short periods of time. Sleeping in the same position for too long can cause pressure on your breasts (and possibly even mastitis). So if you're going to sleep without a bra on, make sure to move around and switch positions every few hours so that your breasts don't get too full and uncomfortable.
If your breasts feel too full or heavy after nursing, try massaging them with warm olive oil before heading off to bed. This will help loosen up any clogged ducts or milk blisters that might be causing discomfort and swelling in your breasts.