What Baby Strollers Do Celebrities Prefer?
Exploring Celebrity-Approved Stroller Choices
Welcome to our article, where we delve into the fascinating world of celebrity-approved baby strollers! As parents, we often look to celebrities for inspiration and guidance when making choices for our little ones.
And what better way to explore their preferences than by examining the strollers they choose for their precious bundles of joy?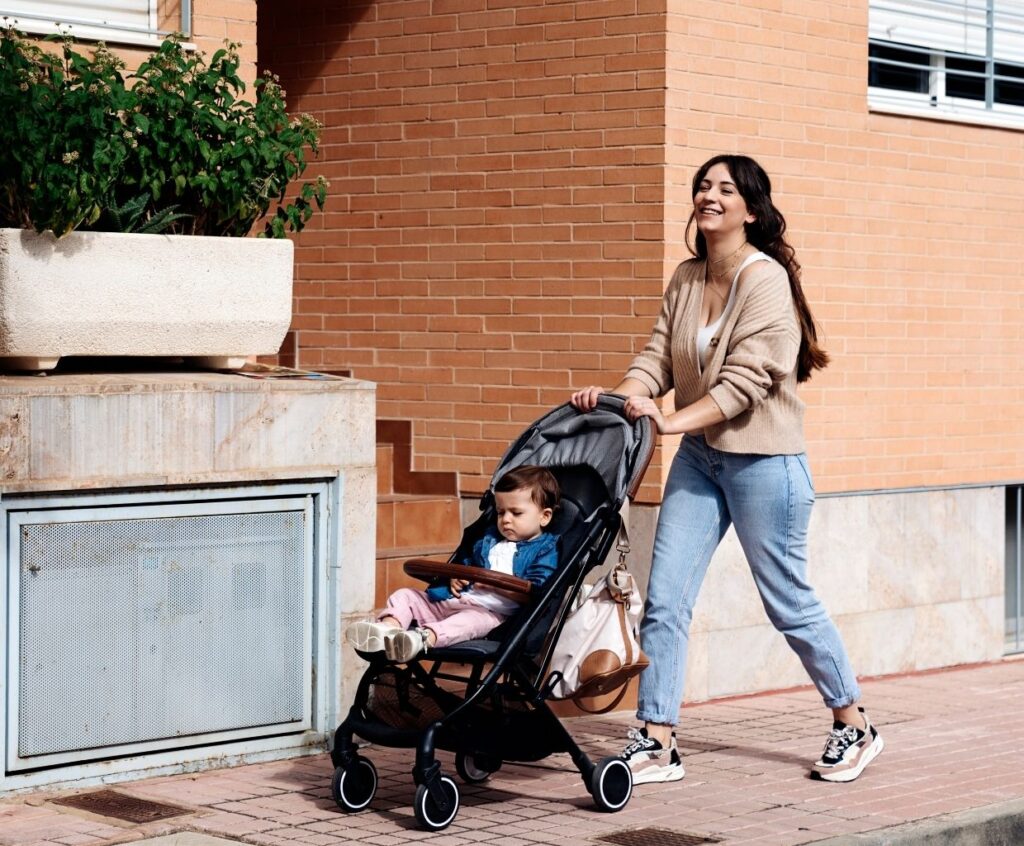 Why Do Celebrities' Choices Matter?
You might be wondering why what strollers celebrities buy for their babies even matters. Besides having access to the best of the best, celebrities often prioritize quality, comfort, and style when selecting baby gear. Their choices can give us insights into the latest trends, innovative features, and reputable brands in the stroller market.
Popular Celebrity-Approved Stroller Brands
Let's take a look at some of the beloved stroller brands favored by celebrities:
Bugaboo – Known for their sleek designs and versatility, Bugaboo strollers are a hit with celebrities like Gwyneth Paltrow and Victoria Beckham.
Uppababy – Loved for their durability and functionality, Uppababy strollers are spotted with celebrities such as Chrissy Teigen and Blake Lively.
Stokke – With their modern and ergonomic designs, Stokke strollers are popular among celebrities like Beyoncé and Natalie Portman.
Features That Attract Celebrities
What features make these strollers so appealing to celebrities? Well, they often look for strollers that offer:
High-quality materials and construction for durability and longevity.
Smooth maneuverability to handle various terrains and crowded spaces with ease.
Ample storage compartments to accommodate all the essentials.
Adjustable seating positions for maximum comfort and versatility.
Stylish designs that reflect their fashion-forward sensibilities.
Trendy baby stroller choices among celebrities
Being a parent is a full-time job, and even celebrities need help when it comes to raising their children. One essential item for any parent is a baby stroller; celebrities are no exception. While countless options are available on the market, some baby stroller choices have gained popularity among celebrities for their style, functionality, and safety features. Here are some trendy baby stroller choices that have caught the attention of famous parents:
1. Bugaboo Cameleon: This stylish and versatile stroller has been a favorite among celebrities like Victoria Beckham and Gwyneth Paltrow. The Bugaboo Cameleon offers a sleek design, adjustable handlebars, and the ability to convert from a bassinet to a regular seat as the child grows.
2. UPPAbaby Vista: Known for its durability and luxurious appeal, the UPPAbaby Vista is a popular choice among celebrities such as Blake Lively and Reese Witherspoon. This stroller offers a large storage basket, multiple seating configurations, and a smooth ride, making it ideal for urban and suburban settings.
3. Silver Cross Wave: Loved by celebrity parents like Kim Kardashian and Serena Williams, the Silver Cross Wave combines elegance with practicality. This stroller features a beautiful design, a spacious seat, and the ability to convert into a double stroller for growing families.
4. Stokke Xplory: Known for its unique height-adjustable seat, the Stokke Xplory has attracted celebrities like Orlando Bloom and Sienna Miller. This stroller allows parents to bring their babies closer to them, creating a stronger bond while providing a comfortable ride for the child.
5. Cybex Priam: Popular among celebrity parents such as Chrissy Teigen and Olivia Wilde, the Cybex Priam offers a sleek and modern design. With its sturdy frame, all-terrain wheels, and multiple seating options, this stroller is perfect for parents on the go.
6. Babyzen YOYO: This compact and lightweight stroller has gained popularity among celebrities like Natalie Portman and Bradley Cooper. The Babyzen YOYO is known for its easy foldability, making it convenient for travel and storage.
These trendy baby stroller choices provide comfort and safety for babies and allow celebrity parents to showcase their style and sophistication. With their high-end features and sleek designs, these strollers have become must-have items for many famous parents.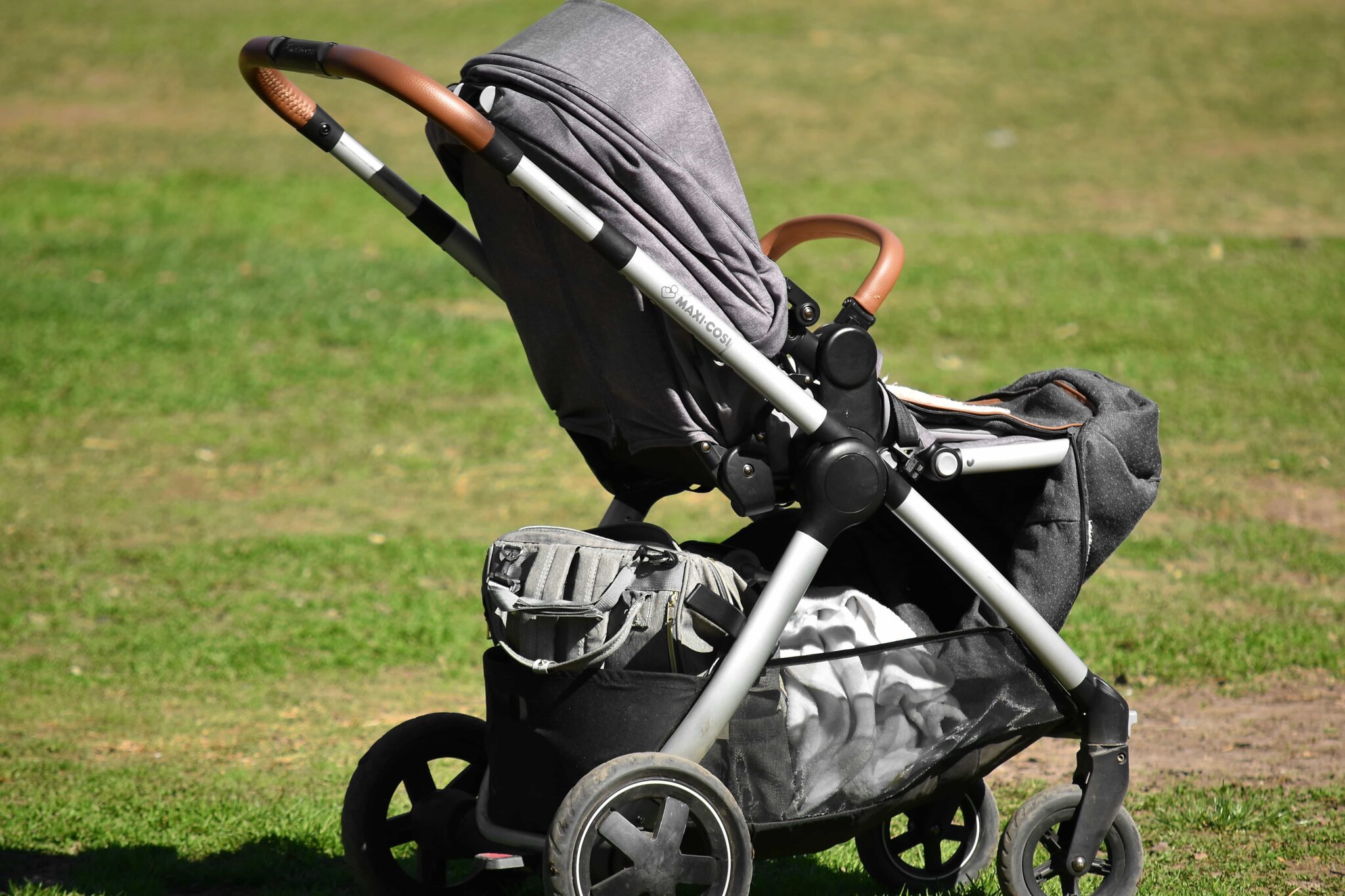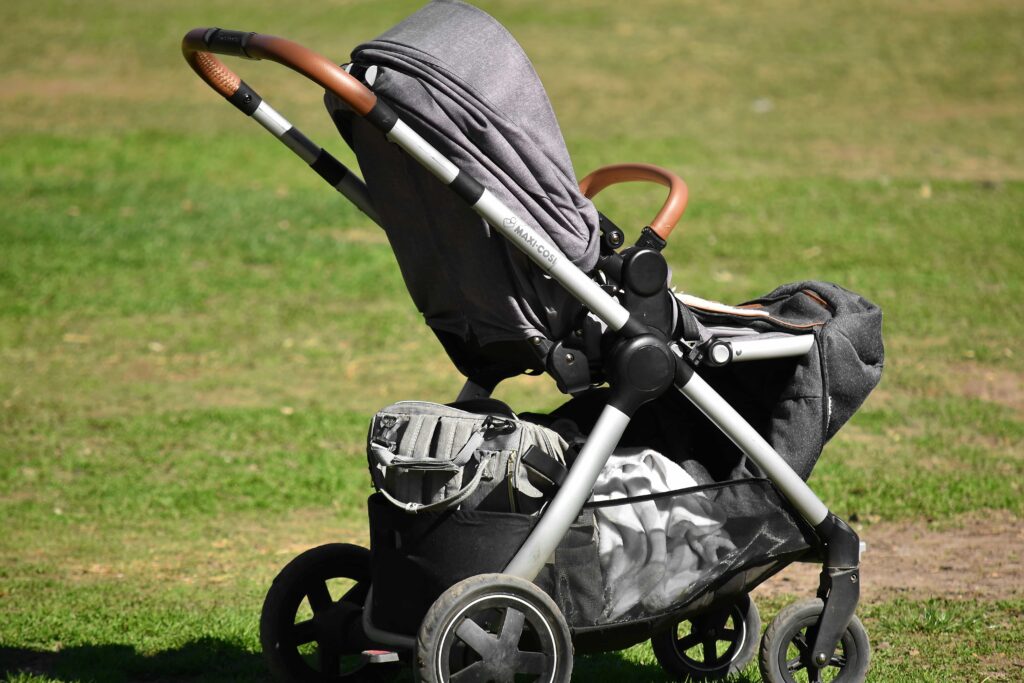 Exploring the luxurious and stylish strollers chosen by stars
Strollers are not just a necessity for parents; they have also become a fashion statement for celebrities. From designer brands to custom-made creations, stars opt for luxurious and stylish strollers for their little ones. Let's look at some of the strollers chosen by celebrities that are both functional and fashionable.
1. Bugaboo Cameleon: This iconic stroller has been spotted with numerous celebrities, including Victoria Beckham, Gwyneth Paltrow, and Miranda Kerr. Known for its sleek design and versatility, the Bugaboo Cameleon offers a smooth ride for both parents and babies.
2. Silver Cross Balmoral: This classic pram is a favorite among royal families, including the British royal family. Kate Middleton and Prince William were seen pushing their newborns in the Silver Cross Balmoral. This stroller exudes elegance and sophistication with its vintage-inspired design and luxurious finishes.
3. UPPAbaby Vista: Loved by celebrity parents such as Reese Witherspoon and Jessica Alba, the UPPAbaby Vista combines style and functionality. With its modern design and multiple configurations, this stroller allows parents to adapt to their growing families.
4. Cybex Priam: This premium stroller has been chosen by stars like Chrissy Teigen and Rosie Huntington-Whiteley. With its sleek lines and innovative features, the Cybex Priam offers babies a smooth and comfortable ride while ensuring a stylish look for parents.
5. Stokke Xplory: Known for its unique design and height-adjustable seat, the Stokke Xplory is a favorite among fashion-forward celebs like Beyonce and Sarah Jessica Parker. This stroller provides a comfortable ride for babies and allows parents to maintain eye contact with their little ones.
6. Aston Martin Silver Cross Surf: For those looking for the ultimate luxury stroller, the collaboration between Aston Martin and Silver Cross offers a stylish, high-performance option. This limited edition stroller combines Aston Martin's elegance with Silver Cross's craftsmanship, making it a top choice for celebrity parents.
These are just a few examples of the luxurious and stylish strollers chosen by stars. Whether it's the sleek design, innovative features, or high-quality materials, these strollers offer functionality and add a touch of glamour to the parenting experience.
What Baby Strollers Do Celebrities Prefer? – Conclusion
While we may not have the same budget as celebrities, exploring their stroller choices can provide valuable insights and help us make informed decisions. It's important to remember that each family has different needs and preferences, so finding the perfect stroller for your little one is ultimately a personal choice.
Whether you opt for a celebrity-approved brand or choose a different path, the most important thing is that your baby is safe, comfortable, and happy on their stroller rides.