Stylish and Practical: Choosing the Right Breastfeeding Swimwear
Breastfeeding mothers often face unique challenges When enjoying the summer sun and taking a dip in the pool or at the beach. However, with the proper breastfeeding swimwear, you can feel confident, comfortable, and stylish while nursing your baby. Gone are the days of awkwardly trying to maneuver a regular swimsuit to breastfeed discreetly.
Now, plenty of options are available that cater specifically to the needs of breastfeeding mothers.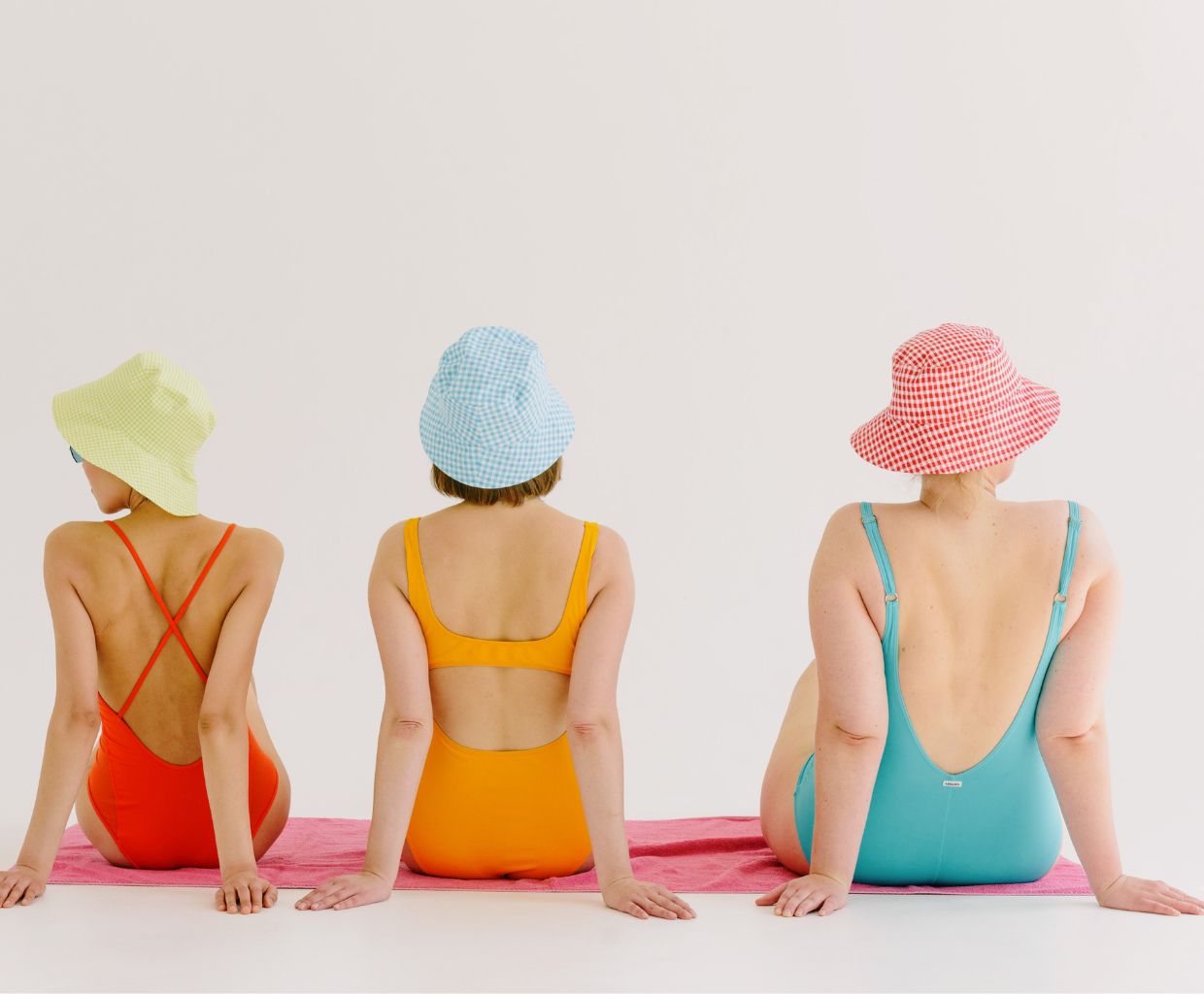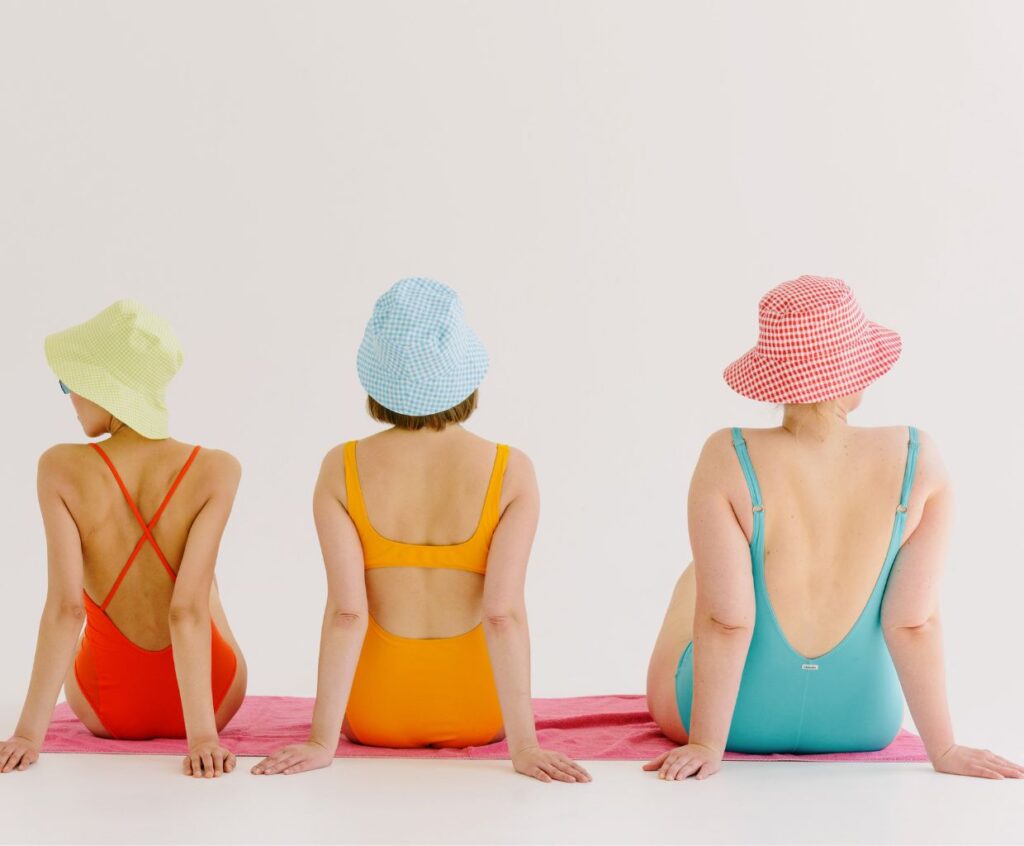 Style and Fashion
Just because you're a breastfeeding mom doesn't mean you have to compromise on style. Numerous fashionable options in breastfeeding swimwear allow you to look and feel great. From tankinis to one-pieces, you can find designs that flatter your body shape and reflect your style. Choose patterns and colors that make you feel confident and beautiful.
Practicality and Convenience
While style is essential, practicality and convenience are equally vital when choosing the right breastfeeding swimwear. Look for swimsuits with discreet nursing access, such as hidden zippers, clasps, or flaps. These allow you to quickly and easily breastfeed your baby without having to undress or expose more than necessary. Adjustable straps and supportive cups are valuable features to ensure a comfortable fit.
Material and Comfort
The material of your breastfeeding swimwear plays a significant role in your comfort while wearing it. Opt for swimsuits made from stretchy and breathable fabrics that provide enough elasticity for your changing body shape. Additionally, consider swimwear that offers UV protection to protect you and your baby from harmful sun rays. It's essential to prioritize your comfort and well-being while enjoying your time in the water.
Additional Features
Some breastfeeding swimwear comes with extra features that can enhance your experience. For example, built-in bras or bust support can provide added comfort and confidence. Ruching or gathering on the sides of the swimsuit can help create a flattering silhouette. You may also find swimwear with adjustable ties or drawstrings to accommodate your changing shape and offer a customized fit.
What are the key considerations when selecting breastfeeding swimwear that combines style and practicality?
When selecting breastfeeding swimwear that combines style and practicality, there are several key considerations to keep in mind:
1. Easy access for breastfeeding: Look for swimwear with discreet nursing access, such as hidden flaps or zippers, to make breastfeeding convenient and discreet.
2. Support and comfort: Choose swimwear that supports your breasts adequately, as they may be more sensitive or more extensive during breastfeeding. Look for adjustable straps, underwire or built-in shelf bras, and stretchy fabrics that accommodate changing breast sizes.
3. Coverage and modesty: Consider your preferences for coverage and modesty. Some options include tankinis, one-piece suits with nursing openings, or swimsuits that can be paired with bottoms of your choice.
4. UV protection: Ensure that the swimwear offers UV protection to shield your and your baby's delicate skin from harmful sun rays.
5. Quick-drying and durable materials: Opt for swimwear made from quick-drying and durable materials that can withstand exposure to water, chlorine, and saltwater.
6. Style and aesthetics: Look for swimwear that fits your style and makes you feel confident and comfortable. Many stylish options are available, including various colors, patterns, and designs.
7. Size and fit: Choose swimwear that fits well and provides proper coverage and support. Consider your body changes during pregnancy and postpartum, and consult size charts or customer reviews to find the right size.
8. Versatility: Consider if the swimwear can be used for purposes other than breastfeeding, such as regular swimming or sunbathing, to maximize its functionality.
9. Easy maintenance: Check if the swimwear is easy to clean and maintain, as you may need to wash it frequently due to potential milk spills or exposure to water.
10. Budget: Consider your budget and balance style, practicality, and affordability. There are options available at different price points, so explore various brands and retailers to find the best value for your money.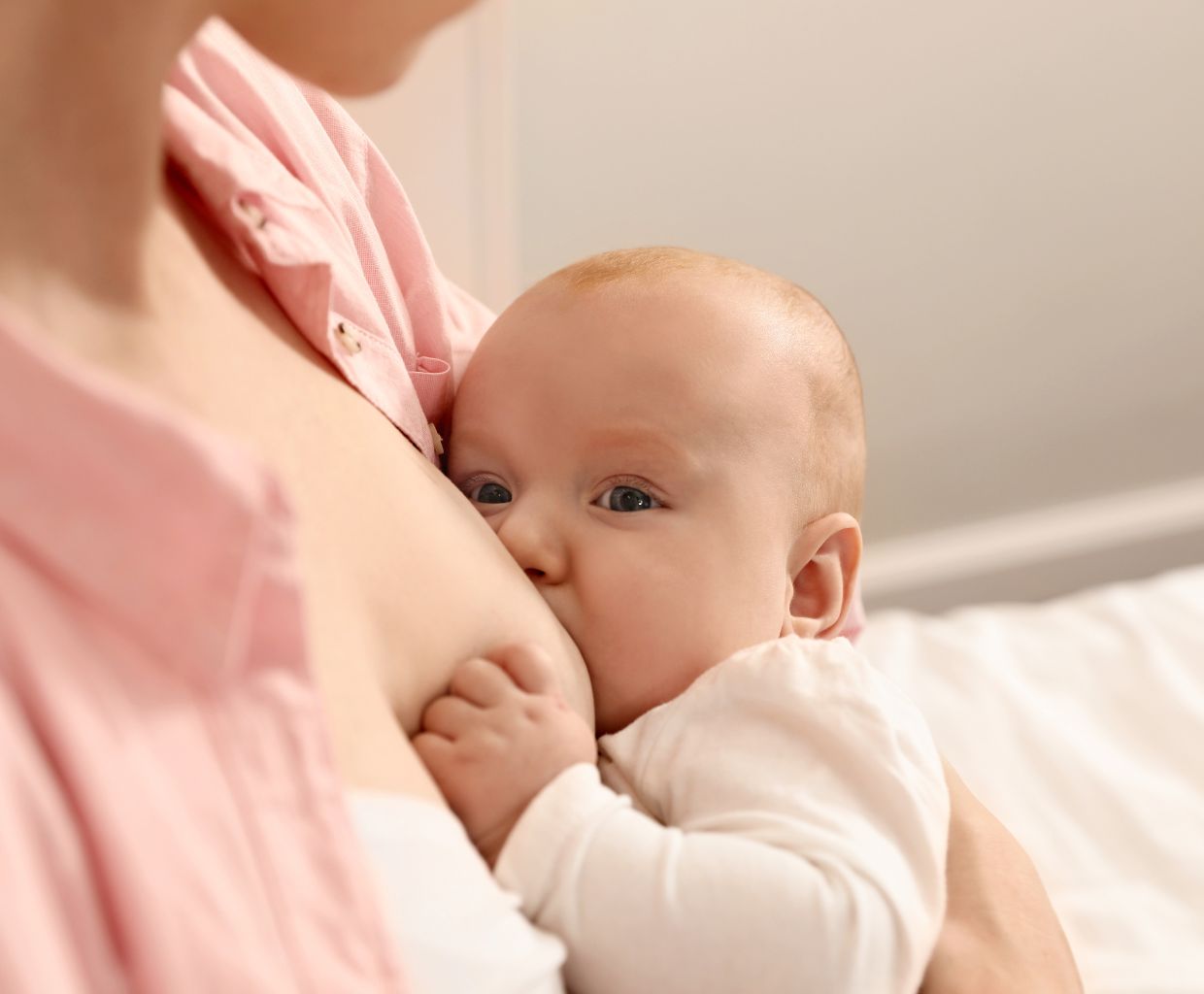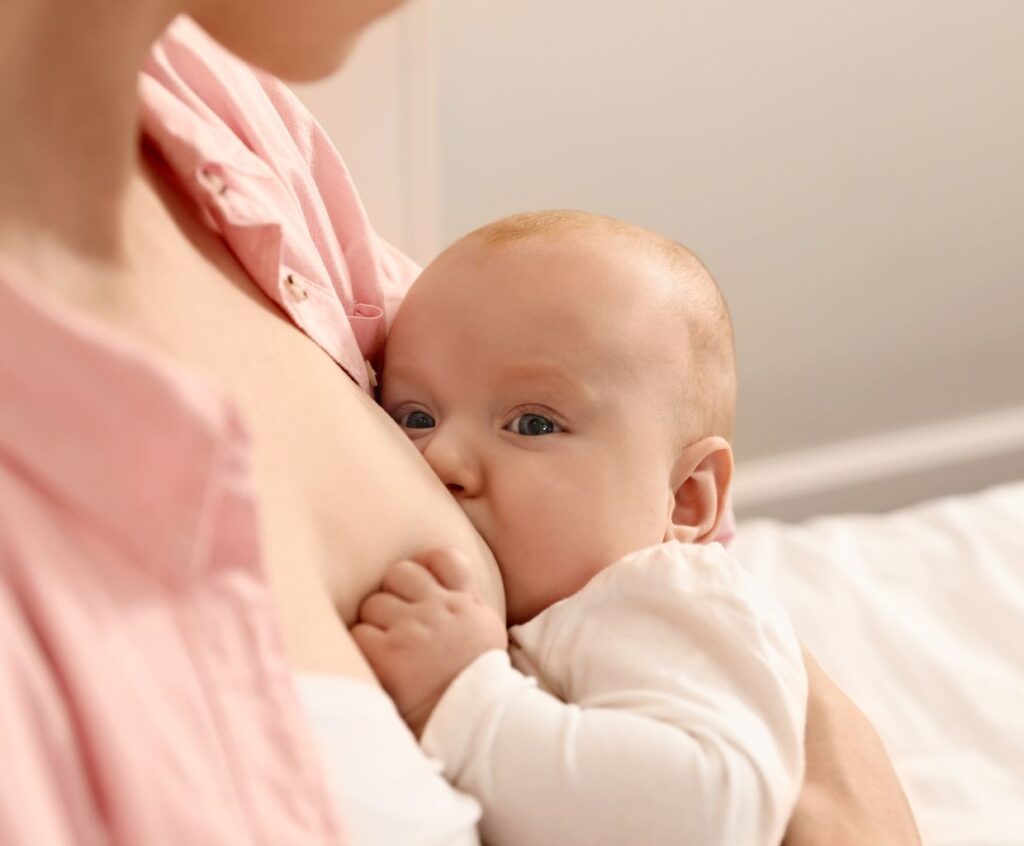 Tips or guidelines for moms-to-be or new mothers on how to confidently rock breastfeeding swimwear with style and ease
Breastfeeding swimwear can provide convenience and comfort for new moms who want to breastfeed while enjoying time at the pool or beach. Here are some tips and guidelines to confidently rock breastfeeding swimwear with style and ease:
1. Choose the right style: Look for swimwear specifically designed for breastfeeding, as they typically have discreet nursing access. Tankini tops, one-piece swimsuits with hidden openings, or bikinis with nursing clips are popular.
2. Opt for adjustable straps: Adjustable straps are essential to ensure a comfortable and supportive fit. They allow you to customize the fit according to your body's changing shape and provide easy access for breastfeeding.
3. Consider built-in bras or cups: Look for swimwear with built-in bras or cups that provide extra support and coverage for your breasts. This can help you feel more confident and secure while nursing.
4. Prioritize comfort: Choose swimwear made from stretchy, breathable, and quick-drying materials. It should be comfortable to wear both in and out of the water. Additionally, consider a swimsuit with a tummy control panel if you want extra support.
5. Practice breastfeeding in advance: Before heading to the pool or beach, practice breastfeeding in your swimwear at home. This will help you get familiar with the nursing access and ensure a smooth and discreet breastfeeding experience in public.
6. Use nursing pads: Wear nursing pads inside your swimwear to prevent any unexpected leaks. They can absorb excess milk and help you feel more confident while nursing.
7. Choose prints or patterns strategically: If you're self-conscious about your post-pregnancy body, select swimwear with flattering prints or patterns. Dark colors and small prints can help camouflage any areas you feel less confident about.
8. Accessorize with confidence: Add stylish accessories like a wide-brimmed hat, a sarong, or a beach cover-up to enhance your overall look and boost your confidence while breastfeeding.
9. Find supportive and understanding environments: Look for breastfeeding-friendly locations where you feel comfortable publicly nursing. This can help you relax and enjoy the pool or beach without worrying about judgment or scrutiny.
Remember, breastfeeding is a beautiful and natural process, and you should feel proud and confident while nourishing your baby. With the right breastfeeding swimwear and a positive mindset, you can easily rock your pool or beach outing.
Choosing the Right Breastfeeding Swimwear – Final Thoughts
Choosing the right breastfeeding swimwear is essential for any nursing mother who wants to enjoy the water while maintaining comfort and style. You can find the perfect swimsuit that meets your needs by considering factors such as fashion, practicality, material, and additional features.
Embrace the joy of breastfeeding and confidently dive into summer with swimwear that caters specifically to you and your baby's needs.